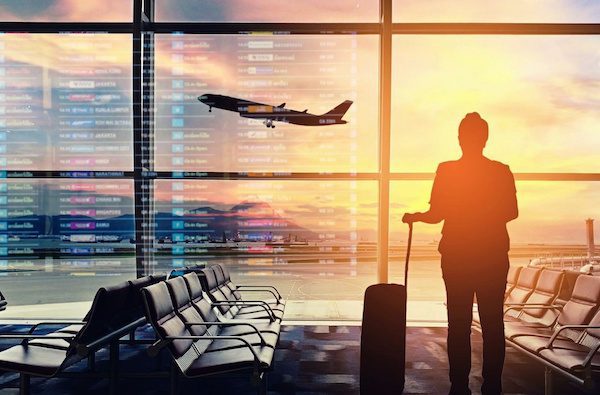 Treat yourself to a weekend getaway or holiday trip when you are accompanied by a top class escort girl. Imagine combining the best of both worlds, luxurious and great experiences plus the company of a dreamy lady. Who wouldn't want that?
To travel with an escort, be it on vacation or for business. The excitement, adrenaline rush and overall experience are just some of the things you will experience when traveling with a high class escort.
---
Be ready to choose only the best at One and Only
Choose escort girls that are available everywhere. Choose from our gorgeous elite escorts in Dusseldorf to Berlin escorts who will not only cater to your needs but also make sure you have the best time of your life. Feel free to contact our always reliable escort agency and let them help you choose a VIP escort that suits your personality and lifestyle.
---
Be ready to meet the woman of your dreams
Spend your vacation with the woman of your dreams. Our escort models are witty, well educated, caring, fun, entertaining and have superb manners. You get along well in any situation, whether it's a carefree vacation or a high-end meeting abroad. You will feel comfortable and your escort you are with will be polite and courteous.
---
You ready to enjoy the luxury and opulence
Imagine walking in one of the best restaurants in town with a beautiful girl by your side. Now imagine that all eyes are on you and your girl, but your girl is focused only on you, only you. Sounds incredible doesn't it? Our escort girls will make you feel like the only man in the world while you both enjoy an exquisite time together.
The escort models from One and Only Escortservice know exactly where the best is, what the best is and when it is best to experience the most luxurious and beautiful vacation you can ever have. You can contact us to see how our beautiful companions can help you in your journey.
---
Be ready for an unmatched girlfriend experience
One of the reasons our regular and loyal clients keep coming back is the unparalleled girlfriend experience they get when they date and travel with our VIP escorts. They are perfect for a romantic walk on the beach, an intimate private dinner for two followed by a luxurious massage, business events, social gatherings and much more that only an elite escort can provide.
---
Be willing to try new things
Sometimes our customers have no idea how to make the most of their travels. For this reason, our escort service is very helpful in creating an unforgettable travel experience. Be open to new things, but don't worry, One and Only escort agency always makes sure that it is in your best interest to experience these new things.
---
Get ready for the best trip ever
One and Only escort girls will always do their best, whether exploring a foreign city, cruising on a private yacht, or lounging on a private bay, your wish is our command. We ensure that you will never forget every minute of your journey. So sit back and relax. Our stunning escorts will take care of you during a holiday or a business trip.
It's not every day that you travel and take a vacation. Why not make the most of it? You've worked so hard and deserve a reward. Enjoy your hard-earned money and spend it where it matters – for your happiness and contentment. Experience this and more at One & Only. Our agency strives to be one of the best and most reliable high class escort agencies, not only in Dusseldorf but all over the world. We have exclusive models, celebrities, runway models, TV presenters and even ladies who have appeared in men's magazines. Give us a call and let our customer service team help you choose the best escort girl for your trip. No matter where you are going or what activities you have in mind, we have the best escort just for you.
Call One & Only today and let us help you plan the best trip of your life. Our VIP escorts are not only knowledgeable but also cultured. They strive to provide the best and top quality escort service. In addition, we have a concierge team that is available 24 hours a day, whenever you need it. They are ready to help you choose places, activities and events with your escort. Get 10 times more fun and excitement, 10 times more unforgettable when you travel with a High Class Escort today. We are confident that you will never forget this experience and will come back for more.
---
---
With Love,
Astrid Schönfeld
♡